VOICE AND ON-CAMERA ACTOR
GOLD HEART,
SILVER TONGUE,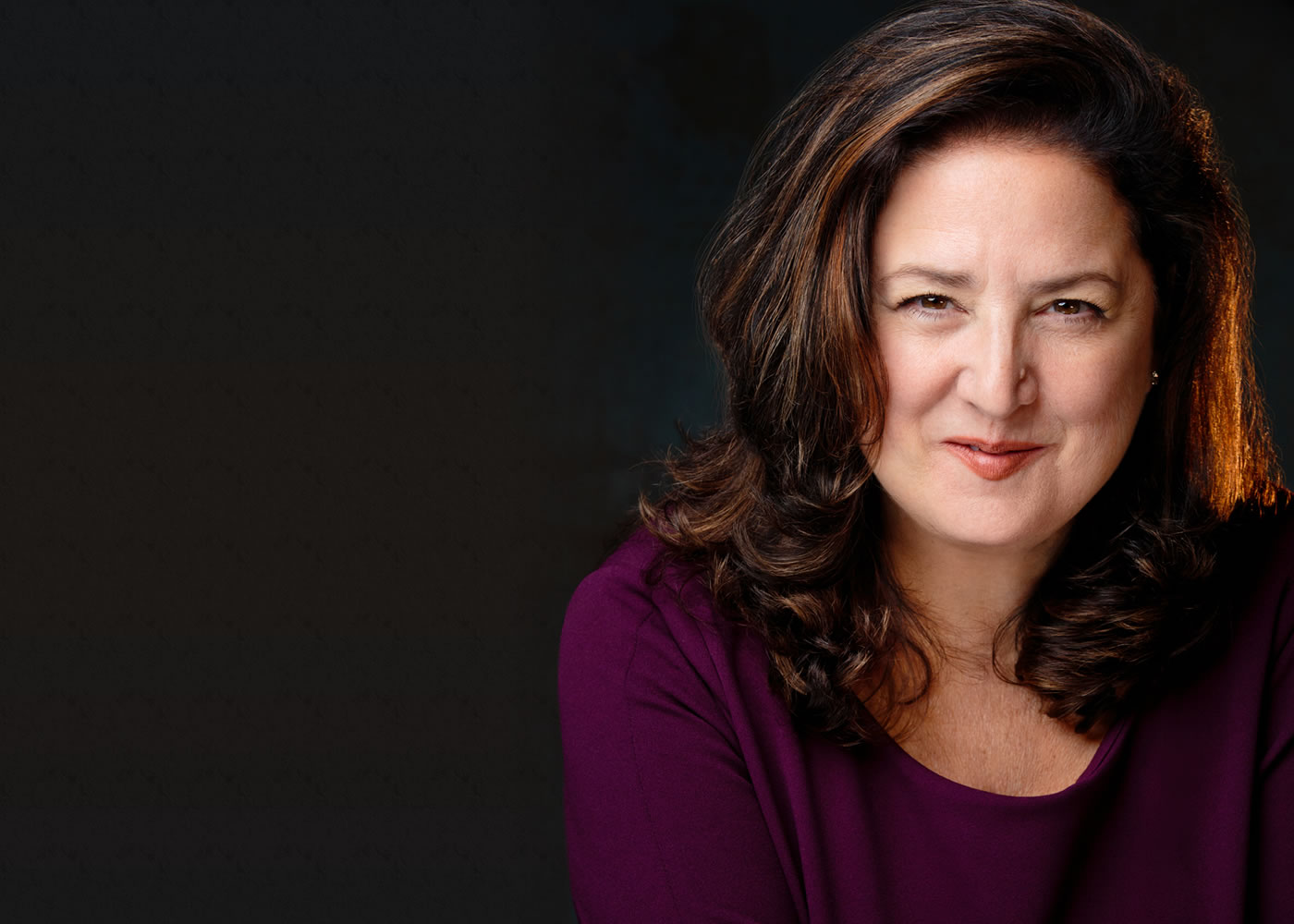 VOICE AND ON-CAMERA ACTOR
GOLD HEART,
SILVER TONGUE,
The dictionary defines a gold heart as someone with a "kind and generous disposition." Add in the "tendency to be eloquent and persuasive in speaking" of a silver tongue, and you've got Tracey Silver. Tracey is a voice actor who's warm, worldly, and wise. She has a sound that ranges from confident and authoritative to nurturing and compassionate, with many moods in between; what always remains the same is her authenticity.
Tracey has always had an artist's spirit. She earned her BS in psychology and an MFA in acting from The New School in NYC, then went straight into professional acting. For her, it was no question – acting is a part of her DNA.
Tracey is a lifetime member of the Actors Studio and received her SAG card working opposite James Gandolfini in the groundbreaking series "The Sopranos." She also served on the Artistic Board of The Road Theatre Company from 2014 to 2021, and was the Executive Director of their Summer Playwrights Festival for 2 years. Tracey brings this onstage and onscreen experience to her work as a voiceover professional. Behind the mic, Tracey works diligently to connect with the script, to be an active collaborator, and to share the story in an honest and memorable way with audiences.
With experience in commercials, audiobooks, and more, Tracey is well-versed in a variety of VO genres. She's been called "an absolute delight to work with" and a "storyteller with a deep understanding of text" – you can relax knowing your voiceover project is in reliable, trustworthy hands.
Currently based in Los Angeles, Tracey works from her professional-grade home studio equipped with a Rode NT1A microphone, Scarlett Focusrite audio interface, an Audio-Technica headset, and Reaper DAW. In her spare time, Tracey loves to travel and enjoys meeting all the fascinating people along the way; she even spent many years working as a flight attendant. She is a strong advocate for Women's Rights, Climate Change, and for those suffering from Lyme Disease, Drug Addiction, and Autism.
A heart of gold with a silver tongue, and always striving for true connection – Tracey Silver is the voice actor to bring truth and beauty to your project.